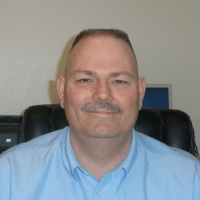 Hello, I'm Keith Smith, a Freelance PHP Developer with over 13 years of Linux hosting and PHP programming experience.
I'm a full-time freelance PHP consultant. Not a kid working at the grocery store or the guy who is between jobs or offshore. I'm located in the United States. I am a full-time developer working remotely.
A lot of consultants come and go. I have been in business since mid 2006. I'm here today and I'll be here when you need me in the future.
I help people just like you create or upgrade their Internet presence. I use PHP, MySql, HTML, Cascading Style Sheets, and the JavaScript programming language to create state of the art interactive websites and browser based applications.
Please give me a call at (480) 748-9893 so we can look at how I might be able to help you.
You probably happened upon my website because you need to hire a freelance PHP programmer. I am a PHP developer who builds clean, organized, functional, and search engine optimized websites from scratch, from a template, or from WordPress.
Some of the things I can do for you:
· Custom PHP Programming.
· Custom Websites Built From CodeIgniter.
· AJAX Development.
· Websites Built From Scratch.
· Websites Built From a Template.
· Websites Built From WordPress.
· WordPress Plugin Development.
· User / Member Authorization.
· Contact-us Forms.
· Quote Forms.
· Survey Forms.
· News Feeds.
· Article Management.
· Search Engine Optimization.
· And More …
· Call me (480) 748-9893.
The Internet is exploding. There is an estimate of 2 billion hosted domains on the Internet. Of those about 25% are active websites.
Make Your Website Stand Out
The three most important aspects of a website are a clean and organized website, a functional website, and a website that is optimized for the search engines.
I think the most important aspect of a website is a clean and organized layout. One that provides the visitor with a sense of what the website is about and how to find the information they came for.
The second most important aspect of a website is it's functionality. The way data is displayed must be easy to understand. If user input is required, the input form must be intuitive and make sense. Catching errors before they make it to your website is imperative.
Increased traffic through Search Engine Optimization comes in last, only because it does no good to be at the top of the search engine results, if no one stays on your website.
How it's Done
I use PHP, MySql, HTML, Cascading Style Sheets, the JavaScript programming language, and AJAX as needed to create state of the art interactive websites and browser based applications.
If you don't know what PHP is or any of the other technologies I mentioned, that's OK. I bet I would struggle to do what you do. I'm a computer programmer, mainly a freelance PHP programmer. You do not need to know what I know! One of the things I do best is help others do what they do best. I'm a people person and a programmer rolled into one.
Meeting Your Need
I have an edge over my peers. I have a good understanding of the Internet and what it takes to have a successful website. I design clean and functional websites and optimize them for the search engines. If having a clean and organized website, a functional website, a website that is optimized for the search engines is important to you, then please complete my Contact Form and we can talk about how I can assist you with your goals.
Why Hire NetCodeMan
Some programmers try to guess what you want in a site. Sure, they understand how to lay out a website. But there is more to a website than simply its basic design.
Goals? I want to understand your needs, your goals, and objectives for your website. This will help me build a site for you that is clean, organized and functional for your visitors – and most importantly, is successful for you. I also understand search engine optimization and how to succeed with the search engines. Very few programmers understand SEO. I use these valuable SEO principles in my own business and can help you put them to use in your business.
Please call me at (480) 748-9893 so we can discuss how to best optimize your website to reach your goals and maximize your success.